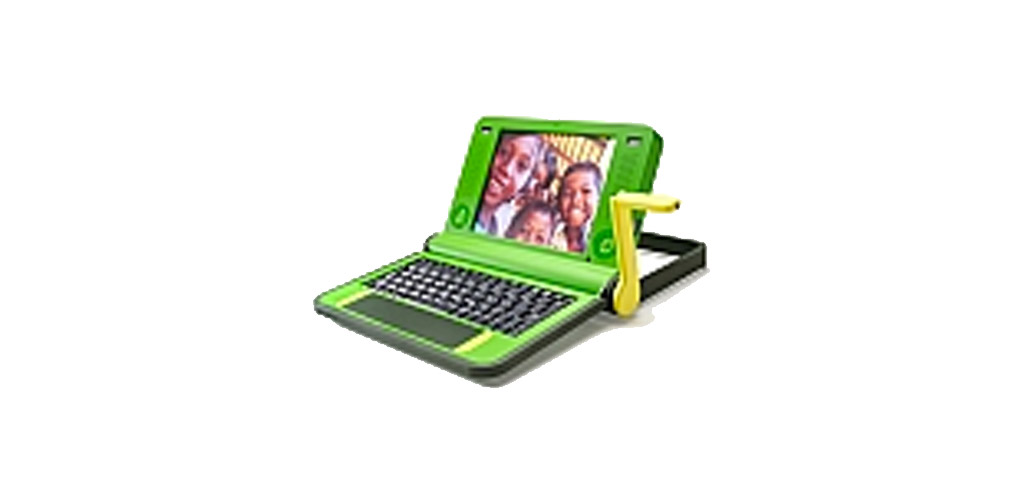 Проект One Laptop Per Child в действии. От слов перешли к делу, и все же выпустили такой лэптоп.

Его характеристики:
Processor – AMD Geode GX2-500@1.0W clocked at 366MHz
Memory – 128MB of DRAM
Storage – no hard drive; instead, the unit will have 512MB of internal nonvolatile "flash memory," used for programs and data storage
Display – 7.5-inch "dual-mode" 1200 x 900 pixel display

Mono display: High-resolution, reflective monochrome mode
Color display: Standard-resolution, quincunx-sampled, transmissive color mode

Expansion – three USB 2.0 ports
Wireless networking – built-in 802.11b/g WiFi
Power supply – built-in rechargeable battery back with wind-up charger
System software:

OS – a version of Fedora Core Linux is available for testing, but Fedora is not necessarily the shipped OS
User interface – Sugar, "a custom built interface designed for the kids"
Boot environment – LinuxBIOS
Не фонтан, но всего $100 USD.